Abby Conley
Business Development Manager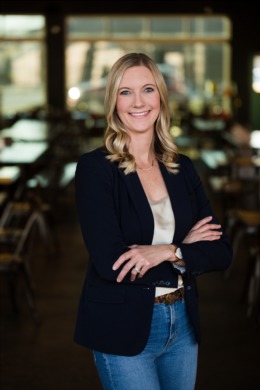 I have always lived by the golden rule – treat others as you want to be treated.  Born and raised in Ida Grove, a small town in Western Iowa, my parents instilled the good ol' Midwest values and hard work ethic from a very young age.  I give 100% to everything I do and always take pride in my work, whether it's delivering the best experience and most successful outcome for my clients – or winning Monopoly at our family game night! 
I spent the first 6 years of my career working at John Deere in various process improvement, project management and supervisory roles.  In 2014, I made the jump into commercial real estate and joined a team that managed the corporate real estate portfolio for a global financial services company headquartered in Des Moines.  As a Transaction Manager, I used my real estate license to assist with the strategy and execution of lease acquisitions and dispositions for the client's leased office portfolio across the United States.
I have spent the last couple years in construction project management, working as a Project Manager on several different project teams responsible for the master planning, design, and construction of new and redevelopment projects.  I have worked with a variety of clients managing many different projects across the country, ranging from a $1 million tenant improvement project in 801 Grand downtown Des Moines to a $500 million senior living facility just outside of New York City. 
I married my Middle School(!) sweetheart, Drew.  We met at our small town's summer festival when I was 14 years old, and we've been together ever since.  Drew and I chose Des Moines to plant our family roots in 2008 due to the large city opportunities, but small-town vibe.  We have two children, Katherine and Dominic, and we live in Polk City.  Our family loves adventure seeking vacations, and we prefer the thrill of the mountains over relaxing on the beach any day! 
I have always had a passion for real estate, and I am so excited to finally 'do what I love – and call it work'!  After spending 15 years in corporate jobs, joining Ankeny Real Estate Group is like a dream come true for me, and I can't wait to help the team serve our local community.