Chase VanLoon
Group Agent, REALTOR®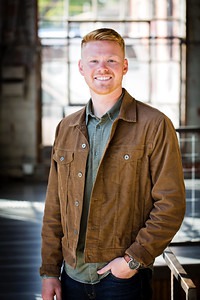 Ankeny is a very special place for me because that is where I have lived my whole life. I graduated from Ankeny High School then attended DMACC in Ankeny. I coach AAU youth basketball for kingdom hoops and enjoy playing in as many competitive basketball leagues as I can! On the weekends I love hanging out with friends and family and catching all the live sports. 
I have always loved helping people throughout my career. At a young age I began working at a daycare and later started working as a leasing manager at a property management company. I loved working with people and helping them find their next place to live- this is where my love of real estate began. I later made the switch to working at a car dealership where I started with helping people find their next car to then becoming the finance manager. I learned a lot in this position when it comes to interest rates, loans and using my relationships to maximize the client's financial and product outcomes. However, these experiences reminded me how much I missed real estate, and led me to Ankeny Real Estate Group. 
Here I can use a lot of my background knowledge and love of helping others. I have grown to love this journey in more ways than one. I enjoy helping families make their next move and find the house that fits them and their family.