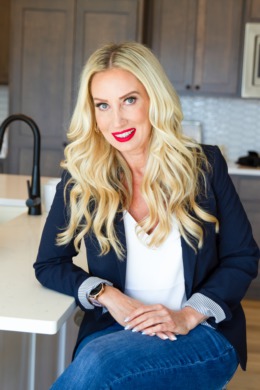 "I'm made of sugar and spice and real estate advice" 
I was born in Des Moines, IA and raised in Pontiac, IL, where I graduated from Pontiac Township High School. After graduating, I returned to the Des Moines area to begin my career in the administrative field and I eventually moved into the insurance industry.
As life changed, I was unable to find a work/life balance with small children and I ended up starting an in-home daycare. I grew that into a successful and profitable business, and along the way one of my daycare parents had a career in real estate and it seemed very intriguing to me. I did my research and decided to work on getting licensed and was able to do so in 2016.
I closed the daycare in 2019 when it no longer served our family, and then started a residential cleaning business in the interim. After managing that for 1.5 years, I turned my focus solely to real estate.
I'm now getting ready to start my sixth year and am more passionate than ever about helping others. The best feeling in the world is helping someone accomplish their goals and seeing them light up when they find "the one". I love building long term relationships with my clients and being a resource/advocate for them.
Last, but certainly not least, I'm a mother of 3, Christian, lover of the Iowa Hawkeyes and Chicago Cubs. I love being physically active, spending time in nature and traveling to new places.