Emma Stern
Group Agent, REALTOR®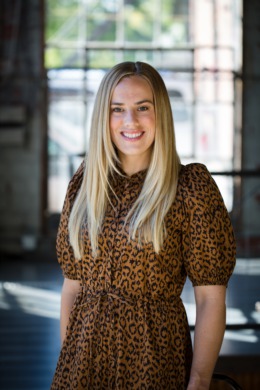 "It won't be easy, but it will be worth it." This quote is so fitting to my life and has woven its way into my career and decision to enter the world of real estate.
Prior to becoming a Licensed Realtor, I earned my degree in Communication Studies from Iowa State. I worked in corporate marketing for several years after graduation, and despite my love for that work, I also felt deep down that I belonged in real estate. When the opportunity to join Ankeny Real Estate Group came to me, I reflected back on the quote and made the decision to jump!
I have always loved residential real estate. I frequented websites that had homes for sale, followed local and national designs and designers, and dreamed of all the possibilities. Now, I get to take great pleasure in consulting and helping clients make their dreams come true. I also love that I can continue to be innovative and use my marketing skills to help clients buy and sell.
In addition to my passion for residential homes, I live in Ankeny, am married, and have two cats. I was born in the Midwest but moved throughout the country while growing up. After being recruited to play tennis for Iowa State University, I visited Iowa for the first time during my official visit, fell in love with the atmosphere and moved to Ames to start college.
Although my childhood took me to many different places, I chose Ankeny to plant my roots with my husband and call home. I love that Ankeny offers residents the best of both worlds: convenience and big-city options for everyday necessities, and proximity to the quiet, relaxed energy of small-town living.