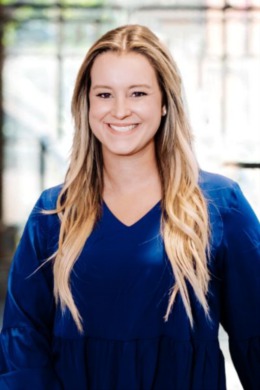 Not many Realtors have a background like mine- an Accountant for a Fortune 500 insurance company! Most have a background in sales or marketing, but my unique blend of skills and experiences make me a standout choice for all your real estate needs. Attention to detail, organization, diligence, hard work, and strong communication skills have all made my transition seamless from that world to this one. The question then is what made me want to become a Realtor?
My educational journey led me to Simpson College, where I majored in Accounting and Management, earning my degree in 2015. This solid foundation in numbers and management principles is an invaluable asset, and a huge part of today's complex real estate market and being able to apply those skills is part of why I switched careers. But the main reason I became a Realtor and what truly sets me apart is my genuine passion for connecting with people. I find joy in building relationships and getting to know my clients on a personal level. My caring nature and strong interpersonal skills allow me to understand your unique needs and preferences, ensuring a smooth and satisfying real estate journey. The icing on the cake is that I absolutely love the process of buying and selling and helping clients find their best home.
Born and raised in Ankeny until my junior year of high school, where I graduated from Norwalk in 2011 and have been a proud resident of the Des Moines Metro ever since. My family and I not only have roots in Ankeny, but we've also returned to this wonderful community and currently reside here. I'm not just your Realtor; I'm your neighbor, and I understand the importance of finding the perfect home within a community you love. Outside of my real estate career, I'm a devoted family person. I married my high school sweetheart, Nathan, and we have one adorable son, Carter. Our family is complete with three wonderful canine companions: Oakley, Bentley, and Gary. Nathan and I share a love for the great outdoors, often spending quality time with family and friends while enjoying the beauty of nature.
I live by the mottos "Always find a reason to laugh and be the change you wish to see in the world." My positive attitude and commitment to making a difference in the lives of my clients and community shine through in everything I do. Ready to embark on your real estate journey with a Realtor who cares, understands, and delivers? Contact me today and discover why I'm the perfect partner for your real estate needs in Ankeny and the Des Moines Metro.