Michael Hidder
Owner, REALTOR®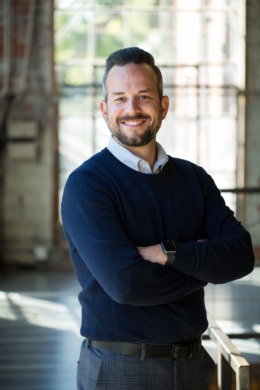 It's no secret that I thrive in competitive situations, whether it be in slow pitch softball, video games, the Ankeny Chamber Total Resource Campaign, OR real estate. I love the thrill of getting deals done, making my clients happy, providing top-notch service and exceeding expectations. Given a strong family history in real estate-based careers (my grandpa, dad, and uncle were/are all Realtors, both brothers are in the mortgage industry, my stepdad is an appraiser!) and my ambitious nature, becoming a Realtor may seem like it should have been a no-brainer. However, it wasn't until I was considering a move back to my hometown of Ankeny that I felt called to this career. 
Following my graduation from the University of Iowa, I relocated to Phoenix, Arizona and worked in the recycling industry, specializing in sales and operations. It was there that I met my wife Dejian and soon after, we started our family. In the summer of 2016 as our family continued to grow, the Hidders made the move back to Iowa and back to family. I can say that, without a doubt, Ankeny is where we belong. My passion for this community & its people is what drives my desire to help buy and sell homes.
Helping people through the process of buying & selling homes allows me to do the things I enjoy most: meet new people, cultivate relationships, and negotiate to help clients reach their real estate goals. Ankeny Real Estate Group has given me the opportunity to learn, grow, and lead – and I can't wait to see where the future takes us!
Want to know more about me? Start here 🡪
I'm a dad to 3 FUN boys – Weston, Oliver, & Rowan.
I'm a wealth of knowledge when it comes to pop culture – movies, music, celebrities, and bad reality TV – I love it all!
I'm a firm believer that cereal should only be eaten AFTER putting it in the fridge first.