Missy Starr
Director of Client Care, REALTOR®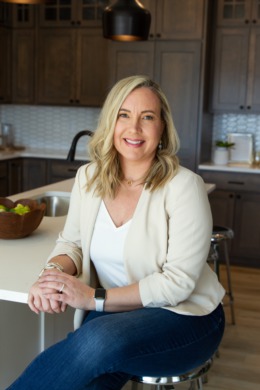 As an Ankeny native, I've witnessed a truly inspiring transformation. Our community has gone from a thriving small suburb to an award winning, record breaking, busting-at-the-seams city with a small town feel. My knowledge of Ankeny and my experiences as an active participant in our community has given me the enthusiasm and desire to make my home, your home.
After earning a BA degree from Central College and a nursing degree from Mercy College, I spent several years as a pediatric nurse before starting my own family and business. Being able to work from home and help other small business owners with their online presence was a gift during that season of life. But, as my kids began to grow, so did my desire to do more! I was anxious to re-enter the out of home workforce and found the perfect fit first at Ankeny Real Estate Service, then with Ankeny Real Estate Group.
As part of the Ankeny Real Estate team for 8 years, I learned from the best and firmly believe in the "client first" business model. Trust, integrity, low pressure sales, and first-class customer service are my top goals when working with clients. Buying and/or selling a home is an emotional process. I'm dedicated to listening, counseling, negotiating on your behalf, and guiding you step-by-step to minimize stress and maximize your satisfaction and happiness throughout the process.
Want to know more about me? Start here 🡪
Quick conversation starters:
Parenting toddlers, preteens, & moody teenagers…simultaneously!
All things ball – softball, baseball, volleyball, basketball! I love it all!
Chocolate, guacamole, and goat cheese (not together. Ever.)
Call, text, or email anytime!