Stacy Mark
Director of Marketing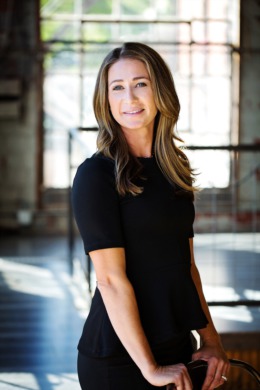 Sure- my title is Director of Marketing for Ankeny Real Estate Group, but marketing is such a small part of the overall picture that I love to paint when it comes to business! My background and skillset are such that I combine analytics, business operations, and product development together to first understand the business and the customers, and then to secondarily develop the marketing to bring the value of the business to those customers who could benefit most from the business' services.
I grew up in Jefferson, Iowa on a farm and the work ethic earned from that upbringing still pushes me forward to this day. I attended and graduated from Iowa State University, and then moved to Florida with my husband Tyler to begin our adult life.
Over the next decade of my career I moved from Florida to California and back again while working in various roles overseeing corporate retail operations for an internationally-known company, which entailed everything from factory operations, to managing brand consistency, to developing and rolling out new products, and leveraging my expertise in digital marketing.
After living my corporate life, my husband and I along with our kids moved back to Ankeny to "settle down". I started a business with a multi-client portfolio where I provided open market e-commerce/digital business consulting services.
One of my clients was Ankeny Real Estate Group, and I jumped at the opportunity to use my talents to help grow this business as more than just a consultant and accepted the role of Director of Marketing. This is such a rewarding position and business to be in and we have the most fun on a day to day basis. The best part of the job though is knowing that our efforts are all about helping people and I can assure that we are working hard on helping people every single day!